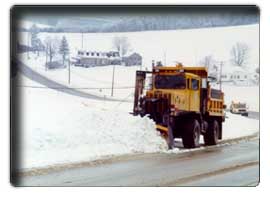 Maryland's State Highway Administration will be moving those white snowdrifts off the gray concrete of the state's roads running on the green fuel of biodiesel.
This story on the Examiner.com web site says it's part of the state's annual gearing up for winter:
SHA's fleet will use biodiesel fuel in all its trucks this year. Each tank will contain 5 percent of the mostly soybean-oil fuel, and officials hope to have a 20 percent concentration in the coming years.
Forecasters say this winter shouldn't be too bad. Of course, you KNOW what that means… lots of snow. At least you can count on the biodiesel.