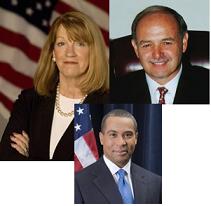 Massachusetts lawmakers will consider a proposal designed to increase that state's use of biofuels. State Senate President Therese Murray and House Speaker Sal DiMasi, working with Governor Deval Patrick, filed a bill today that sets usage standards and creates a state Biofuels Task Force, responsible for addressing issues, such as energy crop incentives, tax credits for advanced biofuels research and development, fuel performance standards, and requirements to produce flex-fuel vehicles.
This story in the Mass High Tech version of the Bizjournals.com has more:
Specifically, the bill would require the use of biodiesel in all blends of transportation and heating fuels, starting at 2 percent biodiesel in 2010 and increasing to 5 percent in 2013. The state would also eliminate the gasoline excise tax on cellulosic ethanol.
The Task Force will design and submit recommendations for a more comprehensive biofuels program by the end of March, according to officials.