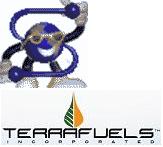 Smiling Earth Energy, the company that is proposing to build a 320-million-gallon biodiesel plant along the Chesapeake Bay in Virginia, is being sued by an Oregon biodiesel company for failing to provide the promised $310 million in financing for a West Coast biodiesel plant… and then refusing to return a $100,000 deposit to the Oregon company.
This story in the Virginian-Pilot says TerraFuels Inc. is claiming Smiling Earth reneged on an agreement to provide a loan for 85 percent of the capital costs needed to build a plant in Oregon and did not secure an agreement for the palm Oil TerraFuels was suppose to use as the biodiesel feedstock: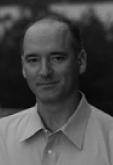 Tracy Livingston, TerraFuels' president, said Thursday he has repeatedly tried to recover the $100,000 given to Smiling Earth, but the company wouldn't give him the names of the suppliers that were allegedly paid.
"I'm out $100,000," Livingston said. "That makes me very unhappy. I'd like to get my money back."
Bernie Mock, Smiling Earth's top executive, did not return a reporter's phone call Thursday, but he sent an e-mail about the $100,000 early Friday.
"TerraFuels signed a contract and made a deposit for SE-Energy to build them a plant," Mock wrote. "The deposit became nonrefundable past a certain date. That date has passed."
The news comes as the only Smiling Earth official who has experience running a biodiesel plant for an undisclosed reason. The Chesapeake City Council recently voted to let the project go forward, despite some misgivings about Smiling Earth's background. The latest revelation prompted the mayor to call the lawsuit serious but would not comment until he got more information.