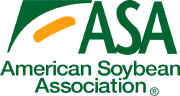 The American Soybean Association (ASA) is raising concerns about the level of government funding to alternative energy sources, particularly biodiesel, in the Senate's version of the Farm Bill.
This article from Grainnet.com says provisions in the energy portion of the bill are among the group's concerns:
In the Energy Title, ASA is very concerned with the level of funding provided for payments to domestic biodiesel producers under the Bioenergy Program for Advanced Biofuels.
Biodiesel producers have seen prices for their feedstocks, including soybean oil, more than double in the past year as aggressive policies to raise ethanol production have shifted nearly 12 million acres from soybeans to corn this year.
As a result of higher feedstock costs, the biodiesel tax credit is not sufficient to ensure competitiveness of domestic biodiesel in the U.S. market.
"An additional payment is essential to ensure the viability of our fledgling domestic biodiesel industry in the current volatile energy market," [ASA President John] Hoffman said.
Unfortunately, the funding level provided in the proposed bill would not allow a payment sufficient to make domestic biodiesel competitive.
ASA is also calling for payments for all biodiesel production, not just incremental production. The group also says one proposal in the bill that would make biodiesel producers choose between biodiesel payments under the Bioenergy Program and the small biodiesel producer tax credit would serve as a disincentive for beginning biodiesel producers.