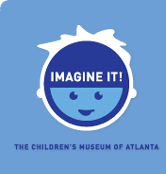 The Children's Museum of Atlanta's motto is "Imagine It!" Well, now schoolchildren can expand those imaginations, thanks to a biodiesel-powered bus donated by a couple of benefactors.
This story from the Atlanta Journal-Constitution says it's been dubbed the "Imagine It! Express":
Museum board member Elizabeth Klump and her husband Michael recently donated a biodiesel bus to take children to the museum for school trips. It goes into service Oct. 20, transporting kids from two elementary schools in southwest Atlanta.
The downtown museum, on Centennial Olympic Park Drive, has seen attendance skyrocket since the Georgia Aquarium opened on the other side of the park in 2005.
But as the price of gas has climbed in recent years, some school districts have had to cut back on field trips.
"A lot of times, we've been hearing that the distance is an insurmountable barrier. For some schools, it costs too much to drive here," said museum spokeswoman Lisa Kay Bokovoy.
The museum will provide the biodiesel and a driver.