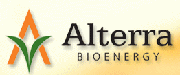 In a town most famous for peanuts and a president, biodiesel could be the next chapter for Plains, Georgia.
This story from WRBL-TV in Columbus, Georgia says Alterra Energy is planning on opening the plant that will create 25 jobs next spring:
Alterra plans to turn a combination of soy oil and chicken fat into Biodiesel fuel. The fuel can be used on any machine that uses diesel fuel. Alterra project manager Jerry Battle says Plains was chosen because of the agriculture and interest in alternative energy sources.
The grand opening is months away, but residents like C.L. Walters say Plains is a test market for future growth opportunities in the small town.
"If this can be a success, then other industries will come to Plains. We've got to make this work because everybody else is going to sit back and watch," Walters said.