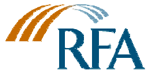 The Renewable Fuels Association is fighting back against the latest report put out by the nation's livestock and food and meat processing industries that tries to blame ethanol for the rise in corn prices and the harm to consumers.
Renewable Fuels Association President Bob Dinneen has issued the following statement to respond to the latest smokescreen from meat and poultry producers and processors:

"Yet again, America's big meat and poultry producers are using sky-is-falling rhetoric and fact distortion to mislead consumers.
"The face of agriculture is changing, much to the chagrin of corporate meat and food producers. Farmers, many of them livestock producers as well, are proving that they can continue to feed the world and now help fuel a nation. Unfortunately, big meat and food processors are starting sound a lot like Big Oil. Their solution to our nation's growing energy and environmental crisis seems to be more oil. Taking a page from the petrochemical industry's playbook, companies like Tyson's and Smithfield are seeking to kill the only industry that is viably offering this country a chance to take steps down the path toward greater energy, environmental and economic self-reliance for what one has to assume is their own bottom lines."
But it's not just Dinneen who is dismissing the big meat and poultry false claims:
USDA Chief Economist Keith Collins: "Ethanol Not to Blame"
"High grain prices and higher beef, pork and poultry prices have led to more criticism linking the price spikes to higher grocery bills and tying it all back to ethanol production. Collins acknowledged it is difficult to refute that the biofuel economy has spurred higher commodity prices, but more issues than the number of acres dedicated to biofuel feedstocks have played into the current wheat price spike.
"That has nothing to do with ethanol, Collins said. "That continues to astonish me." ("Collins: Ethanol Not to Blame," DTN, 9.18.07 and on DomesticFuel on September 17th)
U.N. Official Questions Biofuels' Role in Higher Food Prices
According to an article from the Associated Press, "While further study is needed to understand the impact of biofuels on crop markets, it is unlikely that environmentally friendly biofuel crops are responsible for price increases of tortilla flour in Mexico or of pasta in Italy, said Achim Steiner, executive director of the U.N. Environment Program."
Stenier went on to say, "Global price fluctuations in the grain markets have always existed, although we are for some, like wheat, at historic highs at the moment. It would be somewhat premature to say that pasta costs more because there is biofuel grown in other parts of the world."
Even ethanol critics aren't believing the meat industry claims:
Report Says Food and Meat Processors Using "Ethanol Smokescreen" to Raise Consumer Food Prices
According to a report from environmental group and ethanol opponent Food and Water Watch, "Although corn prices have risen over the past year in part as a result of increased ethanol demand, the correlation between crop prices and retail grocery prices remains elusive."
The group also notes that, "Now, food and meat processors are using the ethanol smokescreen to justify grocery price increases that are unlikely to decline when corn's historically volatile price falls." (www.foodandwaterwatch.org/food/us-farmbill/retail-realities/.)
Finally, one of my favorites is a February 2007 Tufts University study that points out, the broiler chicken industry saved an estimated total of $11.25 billion between 1997 and 2005 by purchasing feed at prices an average of 21 percent below the cost of production. During the same time, the hog industry saved an estimated $8.5 billion with feed prices 26 percent below production costs. Hmmm… think they have any reason to discourage the use of corn as ethanol?
You can get more FACTS about ethanol by going to the RFA's web site.