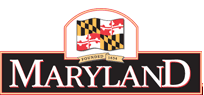 Officials in the state of Maryland have pledged to buy more vehicles that run on ethanol and biodiesel and triple the number of hybrids in the state's fleet by 2011.
This story in the Baltimore (MD) Sun says the Board of Public Works, which approved the policy, is welcoming the news as a way to make Maryland more eco-friendly:
"Even though it is a small step, it is something that is concrete and solid, and we can focus on it," said Comptroller Peter Franchot. "We're leading by example."
The cornerstone of the plan is for 40 percent of the state's vehicle purchases over the next three years to operate on biofuels, principally ethanol and biodiesel.
There are a couple of major ethanol and biodiesel plants in the works for the Chesapeake Bay area… the biggest ones in the country, IF they can clear some of the opposition's hurdles put before them.