Australian researchers have found that diesel exhaust does much more damage to people's health than does biodiesel's exhaust.
This article from Science Daily says the professors at Deakin University have confirmed what many of us around biodiesel have known for a long time… that biodiesel exhaust is much easier to breathe: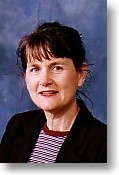 Associate Professor Leigh Ackland, Associate Head of Deakin's School of Life and Environmental Sciences, led a team of researchers who compared the effects of diesel exhaust and biodiesel exhaust on human airway cells. They found that diesel exhaust damaged and killed the cells, while biodiesel exhaust had little effect.
"Australia's escalating need for fuel is posing a major health problem," Associate Professor Ackland said.
"The fumes from burning fuels, including diesel, contributes to pollution and can cause heart disease, bronchitis and asthma. Efforts are underway to replace petrol and diesel with cleaner biofuels, such as biodiesel, but there is considerable resistance to this.
"This study provides clear evidence that diesel exhaust is more harmful to our health than biodiesel exhaust."
The study findings have been published in the latest edition of the journal Immunology and Cell Biology.