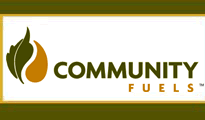 A biodiesel start-up in Southern California is getting $8 million in low-cost funding from the State of California. American Biodiesel, Inc. started building a plant at the Port of Stockton in April and will be doing business as a company called Community Fuels.
This article in the Los Angeles Times says the biodiesel will be sold to wholesalers, including some that deal with retailers in Northern California:

State Treasurer Bill Lockyer lauded the state's move to assist the renewable fuel company.
He chairs the California Industrial Development Financing Advisory Commission, which Tuesday approved the tax-free bond financing for Community Fuels.
"Any step we can take now to fight climate change and reduce our dependence on foreign petroleum is a step in the right direction," Lockyer said in a statement.
"With this project, Community Fuels will benefit our environment, create jobs and boost the local economy."
Lisa Mortenson, chief executive of the privately owned company, said the plant would begin commercial production in early 2008, with an initial output of 7.5 million gallons of biodiesel a year.
She expects annual production to double to 15 million gallons after the first year, with further expansion to follow if warranted.
Midwestern soybean oil will be used to start, and officials hope to go to a locally-grown source such as mustard seed oil or canola oil.