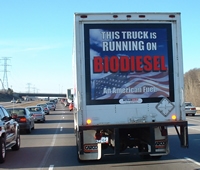 The Environmental Protection Agency and the National Biodiesel Board (NBB) have teamed up in an effort to match up businesses who want to "ship green" with trucks that run on the green fuel, biodiesel.
This release from the NBB cites several testimonials from trucking companies which have taken advantage of the program: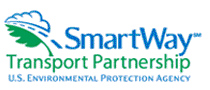 The SmartWay Transport Partnership is an innovative collaboration between the EPA and the freight industry. Its goal is to increase energy efficiency while significantly reducing greenhouse gases and air pollution. EPA SmartWay Grow & Go will also help reduce U.S. dependence on petroleum.

"The NBB and EPA SmartWay have a long working relationship with the goal of helping the trucking industry adopt renewable fuels to help reduce fuel usage and emissions from burning fuel," said Mitch Greenberg, Program Manager, U.S. EPA SmartWay. "Grow & Go was developed to help increase the use and acceptance of biodiesel in the freight industry, and to educate truckers and small fleets on the benefits of biofuels. It became clear there was a need to help shippers identify carriers using renewable fuels."
"I joined EPA SmartWay because of the Grow & Go initiative, and I've found it is a great resource for helping me save fuel and reduce emissions," said Michael Frybarger, Owner Operator, Eastern Eagle Express, Inc. "I've been a biodiesel user for several years. I'm glad to see the EPA SmartWay program embracing biodiesel as a homegrown, renewable fuel that also reduces our dependence on foreign oil."
The program was showcased at the Great American Trucking Show today in Dallas. You can check out the EPA's SmartWay program by clicking here.