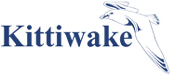 Companies worried about the quality level of biodiesel they're selling… or buying… can now use a biodiesel testing kit that fits into a brief case. In fact, the Kittiwake Biodiesel test kit comes in a sturdy, aluminum case to make it easier to take anywhere.
This press release posted on the ThomasNet Industrial NewsRoom web site says the kit can give users results in just minutes:
The Kittiwake Biodiesel test kit allows users to rapidly determine:
· Water Content (of stock oils and biodiesel)
· Density (of biodiesel)
· Viscosity (of biodiesel)
· Total Acid Number (TAN) (of biodiesel)
· Acid Content (of stock oils, for catalyst optimisation)
· Visual Quality Check (Qualitative check of biodiesel)
The company claims the testing equipment will eliminate questions about quality from feedstock to end product.