US Steel is expanding its use of biodiesel, first at its Gary, Indiana plant and then at other US Steel facilities across the country.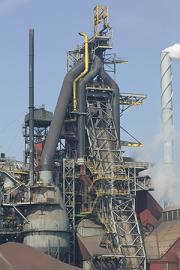 This story from the Gary (IN) Post-Tribune says the company started fueling 85 of its trucks at the plant with biodiesel in April, and that will expand to its entire 150-vehicle fleet next August:
The company is using a blend of B5, which means the fuel is made up of five percent biodiesel and 95 percent petroleum.
The goal is to increase the blend to B10, or a 10 percent mix of biodiesel, in the next two to three months.
"I'm just happy today because we're doing great things, and the best is yet to come," Gary Mayor Rudy Clay said at the announcement.
The move is expected to save about 7,000 gallons of petroleum diesel a week.