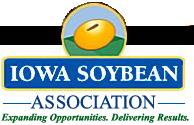 The Iowa Soybean Association will be using some of its checkoff dolars to form the Iowa Biodiesel Board… with the obvious mission of promoting Iowa's biodiesel industry.
This story in the Des Moines (IA) Register quotes Randy Olson, executive director of the organization as saying the board was created by demand from "the entire biodiesel chain":
Issues facing the biodiesel industry include the high price for soy oil, the primary feedstock for biodiesel plants in Iowa, because of fewer acres planted to soybeans this year. Farmers are growing more corn to supply the demand for ethanol.
Like its relative, the ethanol industry, the biodiesel industry is dependent on government subsidies to remain economically viable and faces an uncertain future for potential investors.
But there could be some rivalry ahead from another group that says it already represents Iowa's biodiesel producers:
The Iowa Renewable Fuels Association also has biodiesel producers as members, including those on the biodiesel board.
"We can coexist with the Renewable Fuels Association, but there are times our policies could differ," Olson said.
Monte Shaw, executive director of the Iowa Renewable Fuels Association, said the association would continue to represent biodiesel members.
"We're going to continue to represent biodiesel and ethanol producers," Shaw said. "I have no idea what (the Iowa Biodiesel Board) has in mind."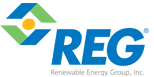 Daniel Oh, the CEO of Renewable Energy Group, will chair the new board.
By the way, The Iowa Soybean Association and the Renewable Energy Group have just announced they will jointly sponsor the Soy Biodiesel 225 race on September 22nd at the Iowa Speedway in Newton.