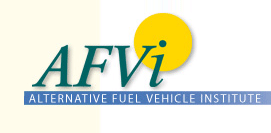 The Alternative Fuel Vehicle Institute (AFVi) is hosting a one-day forum in Las Vegas on September 20, 2007 to provide information so that those who manage vehicle fleets and make the decisions to incorporate biodiesel and E85 ethanol.
Presenters include leading executives from vehicle and engine manufacturing companies and suppliers, users of biofuels, and high-ranking officials from federal, state, and local government regulatory agencies. Early speaker commitments include Dan Hyde, Fleet Manager for the City of Las Vegas; Joe Jobe, Chief Executive Office of the National Biodiesel Board; and Chris Cassidy, United States Department of Agriculture.
The AFVi web site has more information.
The forum will be held at the Orleans Hotel in Las Vegas. Registration information is available by clicking here.