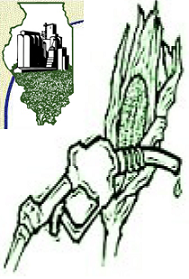 The Grain & Feed Association of Illinois (GFAI) is hosting two seminars to outline the impact ethanol is having on grain elevators.
According to the GFAI web site, the seminars will happen on August 13th at the Thelma Keller Convention Center in Effingham and August 14th at the Mendota Civic Center in Mendota:
University of Illinois professors Darrel Good and Bob Hauser will team up to provide the background information, analysis and possible implications of various corn production trends for a robust time of discussion.
Topics to be covered include:
• Examination of corn prices and food prices
• Impact on transportation and storage
• Long-run price projections and new price equilibrium
• Cropping patterns locally and internationally
• Implications of disruption in production
• Analysis of international trade
Registration begins at 1 p.m. on both days, and the seminar will last through the afternoon until about 5 p.m.
Check the GFAI web site for more information.