United Kingdom-based ITM Power Ltd. has converted a Ford Focus that can run on gasoline or pure hydrogen.
This story from Britain's Channel 4 News says the car's engine was modified to run on both fuels since hydrogen is not that readily available yet:
However, ITM is developing, in parallel, a home refuelling system for owners to refuel their car: a low-cost electrolyser, which can convert water using electricity (preferably from renewable sources such as wind, wave or solar power) to generate hydrogen. Both car and electrolyser can be used anywhere with water and electricity supplies, potentially doing away with the need for a fuel supply infrastructure.
So far, the prototype can travel only 25 miles on a tank of hydrogen. But officials are planning to build these water-to-hydrogen converters known as electrolysers starting in the first half of next year, and the converted car will be demonstrated later this year.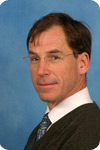 ITM Power's CEO Jim Heathcote said: 'Both these developments represent a seismic advance in our efforts to cut ourselves free from the dependence on oil and other fossil fuels. The bi-fuel car and refuelling system clearly demonstrate a simple, convenient and low-cost transportation solution that can significantly reduce greenhouse gases and help mitigate climate change. We believe combining electrolysers with an internal combustion-engined vehicle brings affordable hydrogen transportation forward by many years.'