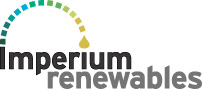 Biodiesel giant Imperium Renewables is on schedule to open a 100-million-gallon-a-year biodiesel refinery next month at Gray's Harbor in Washington state… although there's been some rumors there might be delays .
This article in the Seattle Post-Intelligencer explains the mixup seems to be a matter of when the party to celebrate the opening will be:
Imperium spokesman John Williams said the company has decided to hold its grand opening celebration in August in order to accommodate the schedules of politicians and other dignitaries. But he said the plant itself is "on course" to open in July.
Imperium is planning a big event for the ribbon cutting on the $73 million facility, which the company is calling the largest biodiesel plant in the U.S.
In fact, the article hints that they might be saving time for President Bush to attend.