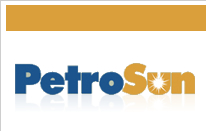 The world's first biodiesel plant using algae as its feedstock is set to open within a year at a location in Alabama.
This story on Checkbiotech.org says the CEO of energy company PetroSun, Inc. has been working for some time to build the plant fueled with pond scum:
Gordon M. LeBlanc Jr., CEO of PetroSun Inc., believes America's energy future lies not beneath the sands of the Middle East, but on top of ponds across Alabama and the Southeast.
The Phoenix (Arizona)-based company has spent years and hundreds of thousands of dollars, some of it in Lee County, trying to perfect the technology of drawing oil from pond algae to produce biodiesel fuel.
LeBlanc, 55, said his considerable investment and work will pay off when the Alabama plant starts making 30 million gallons of biodiesel fuel a year. LeBlanc, a geologist, said plans call for similar facilities to be built in Arizona and Australia.
While he didn't name a site where he might put the Alabama plant, a hint may be found in that much of the groundwork for the PetroSun algae initiative has been done on a farm just outside of Opelika, near Phenix City (Alabama).
Those close to the project say biodiesel is a better source for energy than ethanol, and algae is easier to grow than just about any other feedstock.