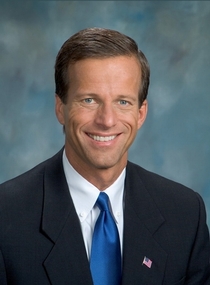 South Dakota Senator John Thune says Senate leaders want to pass an energy bill by the Fourth of July… but warned a group of about 100 people this week at the Ethanol Public Policy Summit in Sioux Falls that conflict looms on the horizon.
This story in the Argus (SD) Leader says some powerful opponents are against some key provisions in this year's bill:
Some lawmakers oppose extending the tariff on foreign ethanol and allowing fuel blends with more ethanol, both of which Thune supports.
Perhaps the greatest risk is that more controversial provisions will sink the overall bill.
Thune said the auto industry is the major opponent to 20 percent ethanol and other blends, which are necessary to ensure market growth.
"They're kind of clinging to a past in terms of energy and fuels, and the ones that are smart, in my view, are going to start looking toward the future," he said.
Thune admits some of his fellow Republicans are also some his biggest opponents. But he says this country will have to step it up to bring our renewable energy output up to the 36-billion-gallon-a-year level by 2022.