As I reported earlier, there's a lot of contention over the current energy bill being debated in the U.S. Senate as different factions try to get federal dollars, incentives, and requirements that will help their renewable (and, of course, non-renewable) energy industries.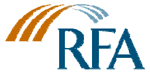 But one group that is pleased is the Renewable Fuels Association. In a statement e-mailed to energy.agwired.com, the group's President Bob Dinneen praises the legislation, especially the Renewable Fuels Standard (RFS) of 36 billion gallons of renewable fuels, the majority of which must be the next generation such as cellulosic ethanol: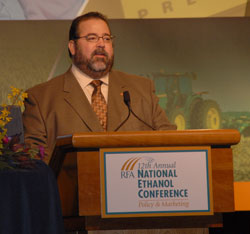 "Low carbon renewable fuels like ethanol are providing our nation a way forward to decreasing our dependence on foreign oil, reducing greenhouse gas emissions and creating new jobs and real economic opportunity. The bill Majority Leader Reid has brought to the floor of the Senate strikes the right balance between building on the progress the U.S. ethanol industry has achieved and providing the incentives necessary to realize the full potential of the industry in the future.
"This bill could be to next generation cellulosic ethanol production what the 2005 energy bill was to grain-based ethanol. To achieve the ambitious goals the American people are calling for, it will require the production of ethanol from all available feedstocks, including corn, corn stover, switchgrass, wood chips and other cellulosic materials. This bill strikes the right chord by requiring that 21 billion of the 36 billion gallon requirement be met by cellulosic ethanol production.
"Such an investment in our nation's energy future promises to spur the creation of new, good paying jobs all across the country as new capital – and more importantly intellectual capital – is invested in renewable fuels production. In 2006 alone, the U.S. ethanol industry supported the creation of 160,000 new jobs while producing just 5 billion gallons of ethanol. At levels seven times that volume, ethanol production offers real economic opportunity fueled by American hard work and ingenuity, that will provide much-needed economic vitality to town and cities all across the country.
"The Renewable Fuels Association and U.S. ethanol industry believe this bill takes the right steps toward a more stable, more sustainable energy future for the generations to come."