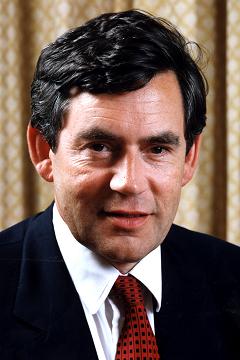 The man expected to replace British Prime Minister Tony Blair has called for more tax incentives for the production of biodiesel. According to this story on the Scotsman.com, to make his point, Chancellor of the Exchequer Gordon Brown made a recent trip on Europe's first biodiesel-powered train with Sir Richard Branson, the chairman of Virgin:
The pair travelled on a diesel Virgin Voyager from London to Chester which has been adapted to run on 20 per cent biodiesel for a six-month trial.
Mr Brown, the Chancellor and prime minister-in-waiting, cut biodiesel tax from 54.68p to 7.69p a litre (or about $1 a quart!) for the experiment. He said if it was successful, other train operators would hopefully follow suit, and he would "look at what could be done in the future" over tax rates.
Although the trial fuel produces the same carbon dioxide from trains as diesel, its emissions are 14 per cent less because it is made from plants which absorb the gas.
It's an interesting experiment, but I did notice one comment on the post that seemed pretty skeptical that the average driver would see such a dramatic, nearly $4-a-gallon tax break.