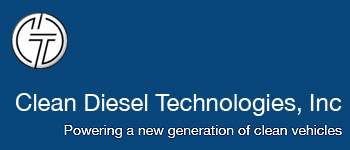 Innovator of clean energy technology, Clean Diesel has inked another deal to share its patents with another company to make the technology more widely available.
Clean Diesel has agreed to a non-exclusive license agreement with Connecticut-based Combustion Components Associates. CCA is a provider of air pollution control technologies for the power generation and transportation industries. The announcement came in a recent press release:
The license covers the Clean Diesel patented ARIS® technologies for control of oxides of nitrogen (NOx) emissions using selective catalytic reduction (SCR) and related patents. The license gives CCA access to these patents in North America and Europe for vehicular and other applications. Under the terms of the agreement, Clean Diesel will receive upfront fees and per-unit royalties. The agreement licenses CCA to work with Original Equipment Manufacturers (OEMs), Tier One and exhaust system suppliers, targeting those who will combine CCA proprietary technologies with ARIS. The suite of licensed patents includes Clean Diesel's innovation of exhaust gas recirculation (EGR) in combination with SCR to minimize engine emissions while simultaneously improving fuel efficiency.
This agreement comes on the heels of a similar agreement with German auto parts maker Bosch (see my post and interview from June 2nd). Check 'em out on the web at www.cdti.com.