On empty in East Lansing? Runnin' low near the Alamo? The Ethanol Promotion and Information Council or EPIC has an E85 station finder on its web site www.drivingethanol.org.
Playing around with it a bit, I was able to easily find a station on the northeast side of San Antonio… on the way to New Braunfels, home to German brats and Schlitterbaun, a local waterpark. Check out the map below (the station is the red triangle):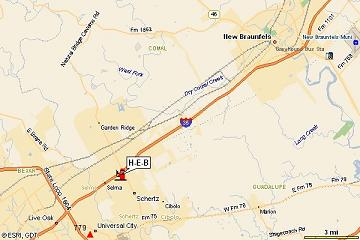 Of course, if you're traveling a bit further, you can expand the search settings to show an entire state or region: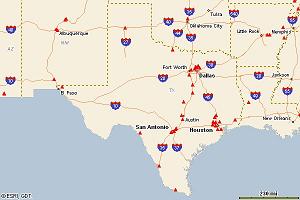 If you run on another alternative fuel, the locator can find electric, hydrogen, compressed natural gas, propane, biodiesel, and more stations as well. Check it out at www.drivingethanol.org!