With the stroke of a pen, Nebraska biodiesel producers gain a credit for production of the green fuel. Governor Dave Heineman signed the legislation, originally sponsored by State Senator Chris Langemeier of Schuyler, designed to encourage greater investment in biodiesel production. According to this release on the Governor's web site, a tax credit of up to 30% would be given to those who invest in locally-owned facilities producing B100 biodiesel: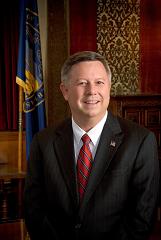 "There is tremendous potential for Nebraska to expand our presence in the renewable fuels sector by becoming a leading producer of biodiesel," Gov. Heineman said. "This bill will encourage greater diversity in renewable fuels by providing opportunities for Nebraskans to invest in the development of a biodiesel facility."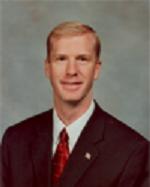 Sen. Langemeier said, "With the signing of LB 343, coupled with the vast resources available in Nebraska, we will be positioned to become the nation's leader for biodiesel production."
Nebraska has only one biodiesel plant… interesting since it is the fifth largest producer of soybeans. But two more facilities are in the works, and if the credit does its job, more will be on the way.