Only in Washington, DC would you find the genesis of a headline like that. But this story in The Hill.com says a brouhaha is breaking out in the nation's capitol over the $1-a-gallon renewable diesel tax credit.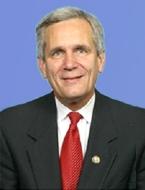 Lobbyists for ConocoPhillips, Tyson, and the Soap and Detergent Association have jumped into the fight over whether oil companies should be able to use the credit. The IRS ruled last month that they should be able to. That prompted Rep. Lloyd Doggett (D-Texas) to introduce a bill to repeal the ruling and narrow the tax break's scope to what Congress had originally intended.
Tyson got involved because it's going to provide animal fats to Conoco to produce as much as 175 million gallons of biodiesel… grabbing its share from the credit.
Soap makers are concerned that the cost of animal fat – that they use in making soap – will go up:
In this economic food chain, the soap industry could soon be extinct, according to Dennis Griesing, vice president of government affairs for the Soap and Detergent Association.
"If they start buying up animal fats, it can suck it all up, and we're dead," Griesing said.
"We've been here forever, and we're dead."
Several other livestock producer groups including the National Pork Producers and the National Chicken Council want the more liberal ruling by the IRS.
Interesting how some of the same livestock producers – farmers who have hogs and soybeans – could find themselves on both sides of the issue… making themselves as their own strange political bedfellow.