Indiana's first privately-owned building with an integrated commercial solar tile project will soon open, helped by a grant from the state's energy program.
According to this story posted on Sys-con.com, the building is in Connersville: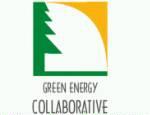 The project, a state of the art dental center located in the city of Connersville, Indiana — The Christie Family Dentistry — featuring some of the most technologically advanced dental equipment, will now be the first in the state to be powered by solar energy with this newly installed 20-kilowatt solar roof. This 20-kilowatt system will be one of the largest photovoltaic projects in Indiana and will provide up to one-half of the facility's power requirements. This will be the first solar installation in Indiana to utilize solar roof tiles instead of standard panels.
A group called Life Quality Systems, LLC, a member of the Green Energy Collaborative, built the photovoltaic system. You can check out more about them by clicking here.