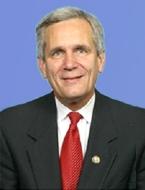 Congressman Lloyd Doggett (D-Texas) is expected to introduce soon, possibly on Thursday, a bill that will keep Big Oil from cashing in on the tax credit intended to help biodiesel producers.
This story posted on TheHill.com says the representative wants to reverse an IRS ruling that allows oil companies to claim a $1-a-gallon renewable diesel tax credit by adding animal fat to the traditional refining process.
The National Biodiesel Board, whose members produce biodiesel from soybean and canola oils, opposed the IRS ruling, fearing oil companies would siphon off their own federal support for renewable-fuels production.
Doggett's news release said the credit was designed to encourage production of "clean-burning, biodegradable diesel fuel
that is fully independent of petroleum products."