Officials in Emporia, Kansas are applying for a $750,000 state grant to help them put in the infrastructure the town will need for a new biodiesel plant set to open in just more than a year.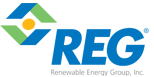 As I told you in an April 15th post, Iowa-based Renewable Energy Group has plans of opening a 60-million-gallon-a-year plant. The Emporia (KS) Gazette reports the grant would build a road and utilities to support the refinery:
City commissioners voted Wednesday to request the money from the Community Development Block Grant fund, a program of the Kansas Department of Commerce. The money would be used for a road, sewer line, stormwater system and water line.
The plant will also need a gas line that Assistant City Manager Mark McAnarney estimated at $700,000 to $800,000. The city will put up the up-front costs on the line, but a portion of it will be repaid by the biodiesel company.
Construction on the plant is to begin this summer.