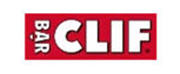 Organic snack bar maker… and environmentally-active company… Clif Bar is now using eight biodiesel trucks to help marketing managers deliver their snacks, along with an Earth-friendly message.
This story on GNET.org says the change is part of the company lessening its impact on global warming:
By converting its field marketing vehicles to biodiesel and eliminating the need for 8,000 gallons of gasoline each year, Clif Bar expects to reduce the fleet's CO2 emissions — the major cause of global warming — by about 40 percent, or 60,000 pounds of CO2.
"We're always looking for ways to reduce our ecological footprint — it's one of our bottom lines," said Clif Bar Owner and Founder Gary Erickson, who drives biodiesel-fueled vehicles for personal use. "We're using as many organic ingredients as possible in our food, reducing waste in our packaging, 'greening' our office space, and reducing our impact on global warming by helping build wind farms and planting trees. The use of biodiesel is another important step in our ongoing journey to operate a sustainable business."
The fleet will be in Boston, Chicago, Colorado, Los Angeles, Northern California, the Northwest, San Diego/Arizona and Texas where the marketing managers rack up more than 120,000 miles a year.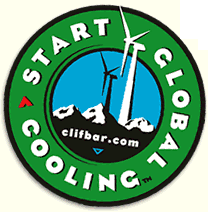 The latest move is in line with Clif Bar's campaign known as "Start Global Cooling." Check out the cool logo.
Looks like they're talking the talk and, in this case, driving the walk.