Interesting little article for a vet like me popped up in the International Herald-Tribune. According to the story, Richard Gross, a chemistry professor at Polytechnic University in New York is working on making plastics out of plant oils… and that plastic packaging would be used by the military and then converted to biodiesel out in the field: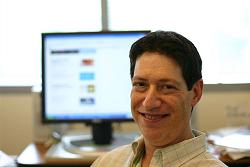 The process does not yet work well enough to be commercial, but the Pentagon was impressed enough to provide $2.34 million for more research. The technique could reduce the amount of material the military has to ship to soldiers at remote bases, because the plastic would do double duty, first as packaging and then as fuel.
Defense officials say it would also reduce trash… which can add up to seven pounds a day for each military member.
Trust me, if you've ever had to do trash detail, you'd be happy that some of that waste would at least go to a good cause.