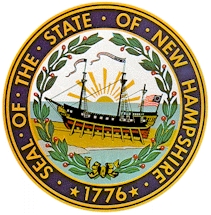 As New Hampshire's state legislature moves forward a proposal to study biodiesel production, distribution, and promotion in the state, the first commercial biodiesel plant is proposed.
According to an AP story posted on the WHDH-TV (Boston, MA) web site, freshman lawmaker Rep. David Borden's bill to establish a biodiesel committee has passed the state House and now goes to the Senate:
The committee would be made of legislators, a University of New Hampshire faculty member and experts in energy, the environment, agriculture and transportation.
Borden believes the committee is a first step in creating a statewide plan to replace 20 percent of the fossil fuels used in diesel and home heating oils with biodiesel. Close to 60 percent of New Hampshire households heat with oil, according to the Oil Heat Council of New Hampshire.
"The state has a tremendous opportunity to find ways for the state to be more energy independent," Borden said. "We probably can't do more than 20 percent, but that would make an enormous difference."
Meanwhile, the Andover (MA) Eagle-Tribune reports a pair of Salem businessmen want to put in New Hampshire's first biodiesel plant:
Dan Espinal and Tim Hickey will go before the Salem Planning Board on Tuesday with plans for a manufacturing facility at 51 Northwestern Drive, located in one of Salem's industrial strips off Interstate 93. If approved, the pair hope their company, Atlantic Biodiesel, will spark a cottage industry for local farmers willing to grow oil-seed crops to create fuel.
The plant is expected to produce three million gallons of biodiesel a year to start… eventually moving up to 10 million gallons a year.