Downtown Keokuk is the home of a new, five-million-gallon-a-year biodiesel plant. And this article in the Burlington (IA) Hawk Eye promises it's just the beginning for the town: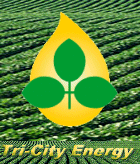 The Tri–City Energy facility that cost $5 million to begin operations is small compared to its peers that make from 30 million to 60 million gallons a year.
But as part of their four–phase plan, company officials plan to build another plant a few blocks away along the Mississippi River that will produce 30 million gallons from the region's soybean crop.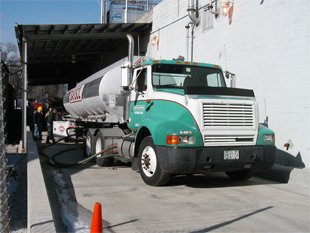 The plant is quite a boost to Keokuk as Tri-City Energy put its biodiesel plant in an old General Mills wheat processing plant that had been used just for storage for 30 years.
The company got a $500,000 grant and two million dollars in loan guarantees from the USDA… one of a dozen recipients in Iowa, Kansas and Oregon.