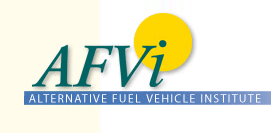 School administrators might want to mark Tuesday, March 13th on their calendars as the Alternative Fuel Vehicle Institute holds the AFV School Bus Connection webcast from 10:30 a.m.-noon PST.
According to an institute press release, the webcast is designed to bring alternative fuel industry experts together to provide the latest information on funding, products, and legislation related to specific markets:
"The budget woes of school districts across the country have been compounded in recent years by fluctuating oil prices," said Annalloyd Thomason, Executive Director of the Alternative Fuel Vehicle Institute (AFVi). "The debate many school districts are having that posits books against buses needs to be replaced with concrete tools that equips school fleet managers to make a business case citing financial opportunities as well as the growing costs of health problems that exhaust inflicts on our nation's children."
The webcast is free, but organizers are asking that you register at www.afvi.org/webcasts.html.
AFVi is also holding its Alternative Fuels & Vehicles Conference & Expo in Anaheim, California April 1-4.