Officials with Independent Natural Resources, Inc., a company based in the Minneapolis suburb of Eden Prairie, say they have successfuly tested a wave-powered pumping system that will move ocean water to a hydroelectric plant and desalination facility. The Star Tribune reports the company has been working on the project for five years and has tested in off the coast of Freeport, Texas:
Mark Thomas, CEO of Independent Natural Resources Inc., said Friday from Texas that he views the test as a big step forward in the search for what has been an elusive form of alternative energy that one day could generate lots of cheap, clean power for coastal cities.
An engineering team from Texas A&M University at Galveston, which also has done laboratory testing of early stages of the wave-powered "Seadog" pump, plans to visit the Gulf of Mexico site off Freeport to review the project.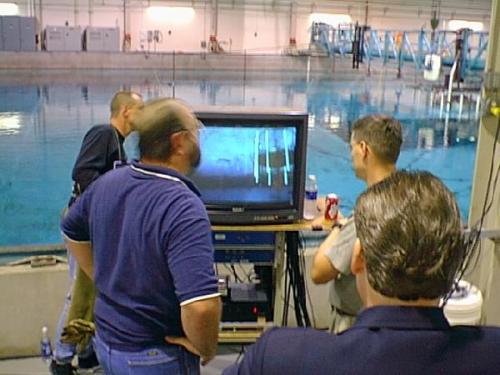 The company believes a one-square-mile field of Seadog pumps (see a demo of it here) could produce up to 1,500 megawatts of hydroelectricity.
Another Seadog test site is planned off the coast of California.