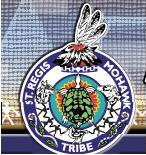 The St. Regis Mohawk Tribe straddling the U.S.-Canada border is working with Clarkson University in Upstate New York to turn the tribe's used cooking oil from its casino into biodiesel. The fuel produced is expected to be more than enough to power the reservation's solid waste facility generators and maintenance vehicles. According to a release on Clarkson's website, the tribe will use 100% biodiesel… at least when practical with the weather:
"We plan to use 100% biodiesel (B100) fuel in the warmer months, however, since diesel truck manufacturers recommend using only 20% biodiesel (B20) in cold weather, the waste facility will switch to a 20/80 fuel combination during the winter," remarked Laura J. Weber, Solid Waste Program Director with the SRMT Environmental Division.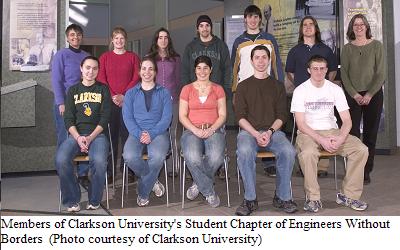 Members of Clarkson's Engineers Without Borders chapter (some shown on the right) are working with the St. Regis Mohawk Tribe to build the biodiesel production system, test it, and offer the tribe help on how to operate and keep it maintained.