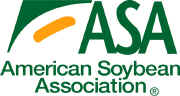 The American Soybean Association is asking Congress to raise soybean subsidies and provide an incentive payment to encourage development of biodiesel.
From the ASA web site:
Marketing loan rates should be set at a minimum of 95 percent, and target prices at a minimum of 130 percent, of this price average. For soybeans, these percentages would establish a $5.01/bushel loan rate (up from $5.00/bushel), and a $6.85/bushel target price (up from the $5.80 bushel) for the duration of the 2007 Farm Bill.
The current Bush Administration proposal calls for a support price of no more than $4.92 a bushel.
Also the ASA calls for A biodiesel incentive payment to support continued growth of the young U.S. biodiesel industry in the face of sometimes subsidized foreign imports. This is particularly important since biodiesel does not have a tariff to protect the biodiesel tax incentive from imports, similar to the tariff that shields the U.S. ethanol industry.
Continuation of the Biodiesel Education Program that awards grants for education programs for governmental and private entities that can switch to biodiesel. The 2002 Farm Bill created the existing program that has helped introduce truckers, health groups and many others to the benefits of biodiesel.