A Slovenian oil refining company has partnered with an Austrian financier to build Slovenia's largest biodiesel plant. The plant in Lendava, Slovenia (pictured below) will produce about 18 million gallons of biodiesel a year… making it one of the biggest in Europe.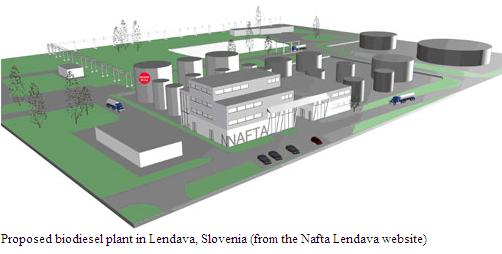 According to a press release on the company's website, Nafta Lendava, Eko Nafta, Nafta Biodizel and the Austrian firm CMB Maschinenbau with their representative Hypo Alpe Adria Bank joined together in the 15.4 million Euro deal (nearly US $20 million).
Groundbreaking is planned for this spring with the plant expected to be on-line in early 2008. When fully operational, it will represent nearly 90 percent of Slovenia's biodiesel production.