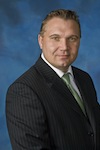 The country is beginning to hear a lot about cogeneration, or cogen, but what it is exactly? How is it different, then say, a traditional electricity plant? To get the low-down on cogen I spoke with Chad Wasilenkoff, CEO of Fortress Paper whose company has been working with cogeneration and recently put its first cogen project online.
Q: Can you explain how cogeneration is different than a traditional electricity plant? For example, "wind" can provide power to the grid but is not considered cogen.
A: Wind will run a turbine and produce electricity similar to cogeneration. The difference is cogen also produces energy mechanically with steam to turn the turbine but also uses the thermal energy produced in the industrial process for additional energy needs. In conventional systems the heat is an unused byproduct of energy production. Cogen can also uses waste material as the energy source and in our case residual biomass from the paper making process.
Q: Obviously, cogeneration is not a new idea. Why do you think there is such a small rate of adoption/use of cogeneration in North America?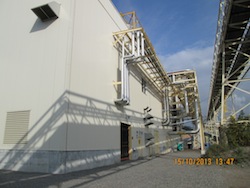 A: Cogeneration plants are capital intensive and the costs involved have to be balanced with the costs of other energy sources in the area. For industrial installations cogen works well for operations that use a lot of power, steam and heat. Cogen also tends to be more suitable in areas where the heat can be utilized. An example is Denmark where some cities get 95 percent of heat from cogeneration sites. There are also some small scale cogeneration units on the market for the individual homeowner.
Q: The potential for cogeneration is quite large. For cogen to reach its full potential, what would need to happen? Would there need to be legislation, tax credits, etc?
A: Yes assistance with financing, preferential pricing tax credits etc. would all help cogen to reach its full potential. Cogeneneration is already part of many plans for expanding renewable energy, According to the International Energy Agency (IEA).
Q: Fortress Paper has made a significant investment in cogen at your Fortress Speciality Cellulose Mill in Thurso, Québec where you have constructed a cogen facility. Can you give the readers of DF more information about this project?
A: The Fortress Specialty Cellulose mill capex for the Cogen Plant was over Canadian $120 million and included a new turbine and generator with cooling tower and condenser, new biomass boiler, and new water treatment system among other items. Continue reading →