The U.S. Senate repeal of a second provision in the military's budget that would have blocked the developing the use biofuel alternatives is being welcomed by biofuel makers. Yesterday, The Senate voted 62-37 to pass an amendment by Senator Mark Udall (D-CO) repealing section 313 of the FY2013 National Defense Authorization Act (NDAA), which prohibited DOD from procuring alternative fuels if they cost more than their conventional counterparts. Today, they passed Senator Kay Hagan's (D-NC) amendment to repeal section 2823 of the NDAA that prohibited defense officials from entering into a contract to plan, design, refurbish or build a biofuels plant or any facility used to refine biofuels unless it is specifically authorized by law. This amendment passed by a vote of 54-41.
Growth Energy CEO Tom Buis applauded the move: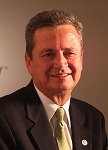 "Today's successful passage of Senator Hagan's amendment is yet another example of the strong bipartisan support in the U.S. Senate for American made renewable energy. This is the second successful vote in two days supporting renewable fuels and the message lawmakers are sending is clear – biofuels play a critical role in developing a diversified energy portfolio to meet our growing energy needs and increase our energy independence.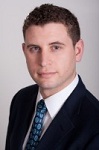 Mike Breen, Executive Director of the Truman Project and spokesman for its clean energy campaign, Operation Free, was also pleased to see Hagan's (D-NC) amendment pass.
"Today's vote was a victory for our military's energy security, helping ensure that we develop technology to diversify the fuels that power our military's vehicles, ships, and aircraft…
The DoD has a long history of encouraging private-public partnerships that result in new opportunities for civilian industries. Advanced biofuels can be the next success story."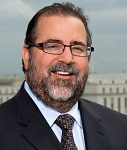 Bob Dinneen, the President and CEO of the Renewable Fuels Association (RFA), added his congratulations to the Senate for repealing both measures in the defense spending bill:
"We now have two examples in two days of the strength and momentum behind renewable fuels. Americans believe in biofuels and see a future that is strong, bright and energy independent."
A similar provision is also making its way through the House's version of the defense spending bill.