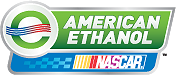 American Ethanol is gearing up for the 2012 NASCAR season with a renewed commitment to the sport that spotlights racing on 15% ethanol fuel.
During the NASCAR Preview fan event in Charlotte, N.C. this weekend, American Ethanol announced that it will continue relationships with Richard Childress Racing and RAB Racing for the 2012 season. This is the second year for the racing partnership between NASCAR, Growth Energy and the National Corn Growers Association (NCGA).
"American Ethanol is getting a lot of positive attention because it's a good fit for NASCAR's green initiative, and because of the increased horsepower on the track," said NCGA President Garry Niemeyer.
Austin Dillon, 2011 NASCAR Camping World Truck Series Champion, will drive the No. 3 Chevrolet during the 2012 NASCAR Nationwide Series season with American Ethanol serving as the primary sponsor for six races as well as one race in the NASCAR Sprint Cup Series in 2012.
Dillon, pictured here with team owner (and grandfather) Richard Childress, is looking forward to representing the ethanol industry. "I'm proud to carry the American Ethanol colors in NASCAR," he said. American Ethanol will also be an associate sponsor for the entire RCR family of drivers.
Kenny Wallace, a driver who has been a strong promoter of corn growers and ethanol over the past year, will drive the No. 09 Toyota Camry in the NASCAR Nationwide Series for RAB Racing. American Ethanol will partner with Wallace for the Sprint Cup Series Daytona 500, as well as five races in the Nationwide Series.
"I'm honored to represent American Ethanol. I not only talk about American Ethanol, I truly believe in it," Wallace said. "I've been to the farms, I've met the families, I've been to the ethanol plants, and I've been in the hallways of the U.S. Senate in Washington, D.C., in support of it." (Listen to a prior interview with Wallace)
"Through our partnerships with Austin Dillon and Kenny Wallace, we are telling NASCAR and its fans that American Ethanol is committed to the sport," said Growth Energy CEO Tom Buis. "These drivers are ideal ambassadors for the American Ethanol team and will help tell the story of how American-made ethanol creates jobs, cleans our air and fosters energy independence."
Representing a wide array of ethanol supporters, from farmers to bio-engineering firms, American Ethanol was established by Growth Energy and NCGA with NASCAR starting with the 2011 racing season, the same year that NASCAR switched its fuel to Sunoco Green E15.
Listen to prior interviews with Childress, Growth Energy and NCGA.