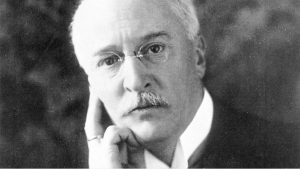 The National Biodiesel Board is pleased to celebrate National Biodiesel Day by announcing that the industry has reached a milestone of 3 billion gallons in operating capacity.
National Biodiesel Day is celebrated on March 18 in honor of Rudolf Diesel who invented the diesel engine, which was originally designed to run on renewable peanut oil.
Three billion gallons is significant because it is halfway to the National Biodiesel Board goal set last year to grow to over 6 billion gallons by the year 2030, and by 15 billion gallons by 2050 with advancements in feedstocks. Announced expansions and new projects could potentially add over 3 billion gallons of capacity as early as 2023.
"To see a concept like Rudolf Diesel's get us to a 3-billion-gallon industry is remarkable," National Biodiesel Board CEO Donnell Rehagen said. "Our industry has seen its challenges, but for nearly 30 years into commercial biodiesel production, our association never took no for answer. With a mindset like Diesel's and a better, cleaner product like biodiesel, we are well on our way to meeting our 6-billion-gallon goal."