Virgina drivers now have access to E15 and E85 with the opening of a new Sheetz station. This marks the 10th E85 and E15 station in the state, and the infrastructure for the mid-level and high-level blends of ethanol was paid for in part by a USDA Biofuel Infrastructure Project Grant. The new station is located at 11774 Sudley Manor Drive in Manassas, VA.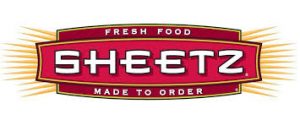 "Sheetz, is proud to be a partner in the Biofuel Infrastructure Project Grant," said Mike Lorenz, Sheetz Executive Vice President Petroleum Supply. "As we continue our reputation as an industry innovator and the ultimate one-stop shop, we are pleased to continue expanding the offering of E85 and E15, the new and innovative blends of fuel, to consumers in Virginia."
Sheetz has 10 more stores planned in the state that will offer E85/E15 with additional assistance from the Biofuel Infrastructure Project Grant. The Virginia project adds nearly 40 total stations in Virginia and Maryland and is an award to the Virginia Department of Mines, Minerals and Energy and supported by Virginia Clean Cities. The Grant, totaling nearly $5 million to install ethanol refueling infrastructure in Virginia and Maryland, represents the only multi-state proposal selected for the award.
"Virginia drivers now have cleaner and more affordable fuel choices thanks to the availability of higher ethanol blends at the pump," said Michael Scuse, Under Secretary for Farm and Foreign Agricultural Services. "Now that projects across the country are starting to take shape, it is clear that the Biofuel Infrastructure Partnership is working to increase access to renewable, American-made fuels that will help reduce our environmental impact and support rural economies."