The Renewable Fuels Foundation, the education and research arm of of the Renewable Fuels Association (RFA), is hosting another webinar focused on ethanol's unique octane properties. "Gasoline Refining and Blending 101," will take place July 7, 2016 from 11 am – noon CT. This is the second webinar of five dedicated to discussing the importance of using ethanol as a blend component in America's gasoline supply as well as the potential role ethanol can play as a low-carbon octane source in future fuels. The webinars are being conducted by MathPro, Inc., a firm specializing in technical and economic analysis of the petroleum refining sector.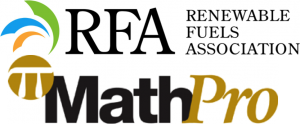 "These webinars present an excellent opportunity to learn more about the tremendous octane benefits provided by ethanol – both in today's fuels and in the fuels of tomorrow," said Karen Andersen-Schank with CHS who is a RFA member company. "I would recommend this series to the industry."
The first webinar in the series took place June 15, 2016 focused on "All About Octane". The first webinar in the series, "Gasoline Blending 102 (with Ethanol) will take place on July 28, 2016. Additional webinars include "Future CAFE Standards" taking place August 8, 2016 followed by the last installment on September 8, 2016. All of the webinars will take place from 11 am to noon CDT.
John Payeff with The Andersons, Inc. whose company is an RFA member, added, "Petroleum refining is an incredibly complex topic. The webinars provide a rare opportunity for ethanol producers and supporters to learn about the economic and technical considerations facing refiners, and to examine how ethanol fits into the picture in the past, present, and future."
Click here for additional information. The webinars are offered to RFA members at no charge. The fee for non-members is $250 per session or $1,000 for all five webinars. To reserve your spot, email Missy Ruff or 202-446-1944.