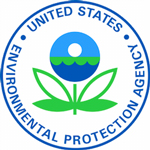 Concerned about the Renewable Fuel Standard (RFS) proposed 2017 rules? The industry has a chance to voice them on June 9, 2016 in Kansas City, Missouri at a public hearing on the "Renewable Fuel Standard Program: Standards for 2017 and Biomass-Based Diesel Volume for 2018." The U.S. Environmental Protection Agency (EPA) says those wishing to testify during the hearing must contact the EPA by May 31, 2016.
The hearing will begin at 9:00 am CDT and take place at Sheraton Kansas City Hotel at Crown Center, 2345 McGee Street, Kansas City, Missouri, 64108. The hearing will end after everyone who has been pre-registered to speak finishes. While EPA officials may ask clarifying questions, all written comments as well as presentations will not be addressed during this meeting; however, the EPA says it will review them prior to announcing the final rule.
For those who would like to testify, contact Julia MacAllister in the EPA's Office of Transportation and Air Quality Assessment and Standards Division. She may be reached by phone at (734) 214-4131 or reached via email.
For those unable to attend the public hearing, comments are due July 11, 2016. Comments may be submitted online on Regulations.gov under Dock ID No. EPA-HQ-OAR-2016- 0004. You can learn more about the proposed rule and how to submit comments here.