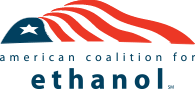 Registration is open for the American Ethanol Conference (ACE) taking place August 8-10 2016. This year's theme is 'Power, Passion and Performance,' and will include discussions on the retail outlook for E15 and flex fuels, expanding export opportunities and ethanol's high octane future. This annual ethanol event is being held at the Loews Minneapolis Hotel.
"The theme for the 2016 event is 'Power, Passion and Performance' and conference topics will highlight how the people of the ethanol industry are working to capitalize on the economic and public policy benefits of high-octane, low carbon ethanol," said ACE Executive Vice President Brian Jennings.
While ACE is firming up speakers and topics, many conference portions are already confirmed, including an energy market keynote by Tom Kloza form the Oil Price Information Service (OPIS), a 'Progress at the Pump' panel featuring retailers discussing the outlook for E15 and flex fuel sales, a panel examining the blending economics and regulatory path for higher octane fuel, and a presentation on export markets for ethanol and DDGs.
Click here to learn more about the conference and to register.