The advanced biofuels categories were increased with the U.S. Environmental Protection Agency's (EPA) proposed 2017 renewable volume obligations (RVOs) that were released yesterday. The RVOs are part of the Renewable Fuel Standard (RFS). While not on track as mandated by law in 2007, advanced fuels are gaining ground with an increase in volumes from 2016.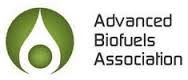 Some in the industry see the increase as positive. "Today's proposed RFS rule for 2017 is good news for the advanced biofuels industry with increases to the advanced, biomass-based diesel, and cellulosic pools. This shows great progress for the advanced biofuels sector," said Michael McAdams, President, of the Advanced Biofuels Association. "We look forward to commenting on the proposed rule and are particularly encouraged by the growth of available renewable diesel and biodiesel to our country to achieve these targets."
However not everyone producing or focused on the growth of second generation biofuels see the increasing numbers as enough of a step in the right direction including DuPont, who has an operational cellulosic ethanol biorefinery in Nevada, Iowa.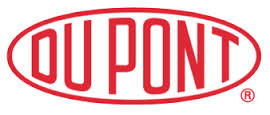 "DuPont is again disappointed with the EPA's proposed rule on the 2017 Renewable Volume Obligations under the RFS. As raised in our comments on last year's RFS rule for 2014 to 2016, the EPA has again injected infrastructure constraints into the calculation, rather than setting biofuels volumes based on the industry's ability to supply fuel. This approach undermines fundamental principles of the RFS that have served as the foundation for the economic, energy security and environmental successes of the RFS.
Since 2013, the EPA has been inconsistent in issuing the annual RVOs, and when the agency delivered a rule, the methodology for setting volumes has created a high degree of policy uncertainty, almost eliminating biofuels investments, particularly for the advanced and cellulosic sectors in the United States. The renewable fuels industry is global in nature with substantial, long-term business potential. DuPont continues to vigorously pursue every opportunity to enable the growth of the biofuels industry here and around the world. We are committed to this industry and to bringing world-class technology and sustainable best practices to market to spur the growth of renewable industries worldwide."