This week Senators Chuck Grassley (R-Iowa), Amy Klobuchar (D-Minn.) and 17 others sent a letter to the Environmental Protection Agency (EPA) calling for them to follow the congressional intent of the Renewable Fuel Standard (RFS) by increasing blending targets (Renewable Volume Obligations/RVO) for 2017. The biofuels industry praised the senators for their call to action and released a joint statement.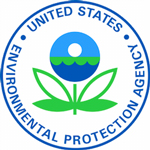 "We want to thank all 19 senators for highlighting the biofuel industry's concerns with EPA incorrectly citing distribution infrastructure as a factor in setting the 2014–2016 blending targets, and urging the agency to reverse course for the 2017 rule by simply following congressional intent. That is the very heart of why we and other biofuel groups filed a lawsuit in January against EPA.
Getting the RFS back to the statutory levels congress intended is critical in moving our nation forward to energy independence by using cleaner burning, homegrown biofuels, like ethanol, which reduce harmful emissions and our reliance on foreign oil imports. As important, returning to the statutory levels intended by Congress will provide the necessary certainty producers need to move forward with critical business decisions.
Back in the fall of 2015, Administrator McCarthy addressed biofuels stakeholders, saying, 'EPA is working hard to make sure that the Renewable Fuel Standard program is actually moving towards the levels that Congress intended.' We are hopeful that the EPA will follow through on their commitment, releasing a rule that reflects this and eliminates the possibility of any distribution waivers."
We appreciate the steadfast commitment of these senators to ensure the RFS is enacted as originally envisioned and encourage the EPA to heed the recommendations of these senators, to indeed get the RFS 'back on track' as the agency has promised."