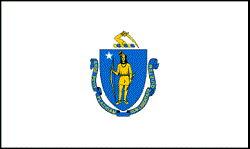 A technical glitch at a recent public hearing on a proposed Massachusetts biomass plant will give proponents and opponents to speak their minds on the project. This article from masslive.com says the Public Health Council expanded its period for public comment on the proposed East Springfield biomass plant that developer Palmer Renewable Energy wants to build.
City Health Commissioner Helen Caulton-Harris wrote in an email that the glitch was due to the size of the auditorium, and the commission now needs more time as it seeks transcripts from a stenographer hired by the developer to record the meeting.
The comment period has been extended to Feb. 3. It was originally supposed to close this week, with the board taking up the biomass discussion again at its February meeting…
The hearing featured detailed presentations from both developer Palmer Renewable Energy and opponents of the project. Critics highlighted alleged pollution and health risks while the company's attorney told the council that efforts to block the project are unlawful — and could trigger a $200 million lawsuit against the city.
Palmer Renewable Energy's engineering and health consultants delivered testimony defending the project, telling the council it was safe and efforts to block it unlawful.