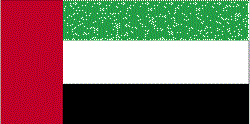 Biodiesel made from McDonald's used cooking oil in the United Arab Emirates hit an impressive milestone: running the equivalent of the distance to Mars and back. This article in the UAE's The National says McDonald's UAE fleet completed 5 million kilometres this month fueled entirely by biodiesel. The green fuel is possible thanks to a four-year partnership between Mickey D's and Dubai-based biodiesel producer Neutral Fuels.
Sixteen vehicles collect cooking oil from McDonald's 135 outlets up to twice a day, which is then converted into a renewable fuel, or biodiesel.
It is the first quick service restaurant in the Mena region recycling all of its "waste cooking oil for refuelling the company's logistics fleet to transport its goods throughout the emirates", said Rafic Fakih, managing director and partner at McDonald's UAE.
Each litre of cooking oil can make about one litre of biodiesel, according to Karl Feilder, chairman of Neutral Fuels. And the price matches what customers would pay at the pump, although the company declined to comment on wholesale prices and discounts for providing the feedstock.
McDonald's is not the only company using the alternative fuel. Neutral Fuels says there has been an increase in biodiesel purchased in the UAE, doubling sales each year for the past three years.
This month, the company produced and sold 400,000 litres of biodiesel to hotels, restaurants, transport companies, schools and for power generators.
Neutral Fuels' one biodiesel refinery in the UAE produces about 120,000 gallons per month.